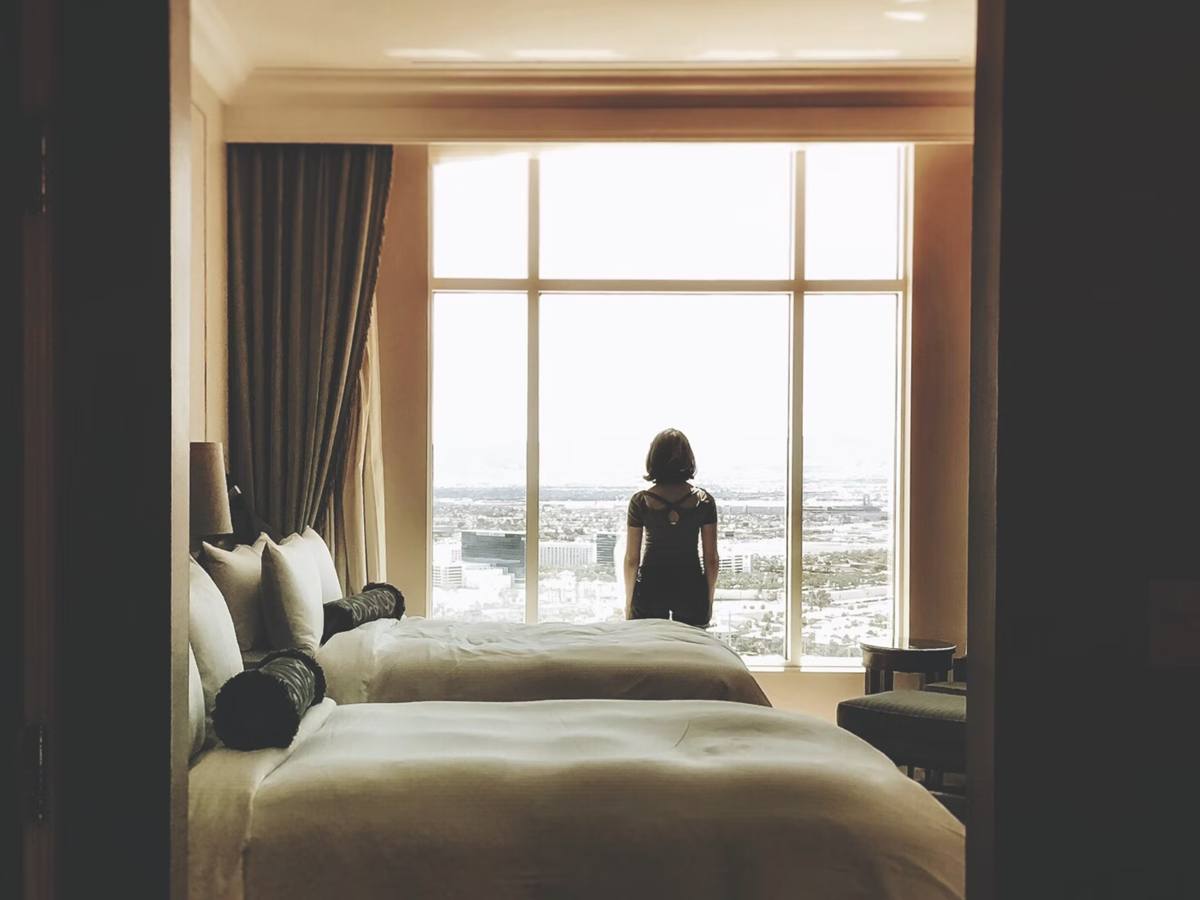 11- Investments that the guests appreciate
La signora Jones è sdraiata a letto, profondamente rilassata e con gli occhi chiusi, e parla entusiasta dell'oasi di benessere rinnovata al suo partner: "I colori sono meravigliosamente caldi e quando tocchi qualcosa, puoi davvero sentire la qualità del materiale. Anche l'illuminazione è armoniosa. Penso che ci abbiano investito un bel po' di soldi".
Dato che lui non reagisce, aggiunge: "Anche il massaggiatore è piuttosto affascinante".
"Che cosa? Massaggiatore?"
Adesso ha la sua attenzione. "Mi hai almeno ascoltato?" chiede con tono accusatorio.
"Sì, l'oasi del benessere è nuova. Ma sai cosa è ancora più interessante? Il direttore me l'ha già detto…"
Ama il suo partner, davvero. Ma a volte, desidera che lui sia un po' più interessato a lei. Mentre lui inizia a parlarle dei costi bassi, lei si addormenta serena. Per questo non viene a sapere che l'albergatore ha affittato il suo nuovo software gestionale alberghiero invece di acquistarlo, permettendogli di evitare di calcolare i costi di acquisizione. Non lo sente nemmeno delirare sulla struttura modulare del software che consente a ogni albergatore di scegliere solo le parti di cui ha veramente bisogno…
Gli albergatori che temono costi di acquisto elevati e non vogliono pagare per pacchetti software giganteschi dovrebbero dare un'occhiata ai software di gestione alberghiera modulari, come ad esempio CASY (casy.ch), che non vengono acquistati, ma noleggiati.