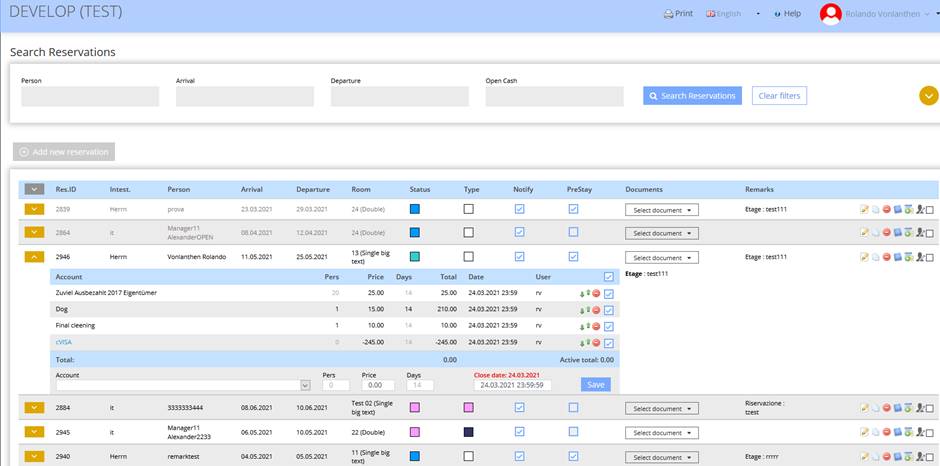 The new version of Casy is coming!
Big news is coming for CASY customers and beyond!
We have long been working on a novelty that is very close to our hearts: a new version of our software.
Our goal is to always guarantee the best to ours: the most advanced technology and the most convenient interface to help you better manage your facility by optimizing time and costs.
The new version is ready and is currently distributed in beta to some of our customers for final testing. Once this phase of alignment has been passed, it will be available to everyone.
The new CASY interface is even simpler, more immediate and intuitive. The aim we have tried to pursue in the development of this CASY update is precisely the desire to simplify the work of our customers.
Not only simplification and usability, but also enhancement and new features.
We have enhanced our interfaces with various restaurant cash register systems.
These interfaces allow you to integrate external systems to further automate the work upon receipt.
Innovating and offering the best has always been part of our entrepreneurial spirit and our Swiss roots.
Do not miss the opportunity for your hotel: CASY costs are modular according to the needs of the specific structure and are amortized in a short time. The functionality and effectiveness are unmatched.
With CASY, the modern hotel management program, increase the percentage of direct bookings on your site, reduce administrative burdens and save on online booking portal commissions
The CASY Front Office program is incredibly easy to use and greatly reduces the amount of work in the reception area.
Contact us now for all the information you want.